Don't panic!
" We built Facebook to help people stay connected and bring us closer together with the people that matter to us. That's why we've always put friends and family at the core of the experience. Research shows that strengthening our relationships improves our well-being and happiness.
But recently we've gotten feedback from our community that public content — posts from businesses, brands and media — is crowding out the personal moments that lead us to connect more with each other." – Mark Zuckerberg, 12th January 2018
Last Friday, Mark Zuckerberg announced on his Facebook page that some changes were coming to Facebook; primarily ones which would affect small business.
The statement covered a lot of ground, but if there was one phrase that caused blood pressures to rise it was probably this:
"…you'll see less public content like posts from business, brands and media."
Pandemonium ensued.
It was the end of days.
I'm a member of a few social media management groups on Facebook and the notifications went off.
But here's the thing. A lot of what Zuckerberg said wasn't new. And while yes, we're all going to have to make some changes, most of it isn't that groundbreaking.
You can read the full statement here.
So what do small business need to know?
Most importantly: it's not over for small business on Facebook.
Facebook wants us to see more content from friends and family in our news feeds, and less from businesses and brands.
But people will continue to engage with business pages if their content is relevant and of high quality.
Let's go into a bit more detail.
These changes are ultimately going to raise the bar for quality content
Do your current posts educate your audience? Inspire them? Entertain them? Then keep doing what you're doing. You want your Facebook page content to be adding value to those following you.
Zuckerberg and friends want you to stay on Facebook and have conversations on the platform, just like the "old days". If you are producing relevant content that makes your audience think and want to engage with you, you're doing it right.
What Facebook doesn't want to see is the same old "soft" posts which are put up solely for the sake of increasing engagement, even if it's completely irrelevant to your page. It's known as "engagement bait", and Facebook already said late last year that they're taking a stand against. it.
That's right. Goodbye, unicorn posts. (You know the ones. "If you like unicorns, tag a friend and share this post.")
For the record, I have nothing against unicorns, and I really like this post:
 But is it something I'd post on my Teapot Communications Facebook page? Probably not.  
My point is, getting people to engage with a post just for the sake of driving engagement isn't going to serve you well in the long run, and it looks like Facebook's algorithms will actually start penalising these kinds of post.
Less "engagement-bait". More quality, value-adding content.
Facebook Live. It's time.
I'll put my hand up here: I've been avoiding doing one of these myself like the plague. I get it! Cringe! I'd happily address a stadium of people on stage… but the idea of Facebook Live? Urgh.
BUT did you know that live video attracts six times as much interaction as a regular video? It's 100% worth doing, even if it's a minute or two.
I've resolved to do one Facebook Live post each week – and in fact did my first one this morning.
Was it amazing? Nope.
Do I need better lighting? Absolutely.
Did I accidentally reveal the sex of our unborn child? You know it!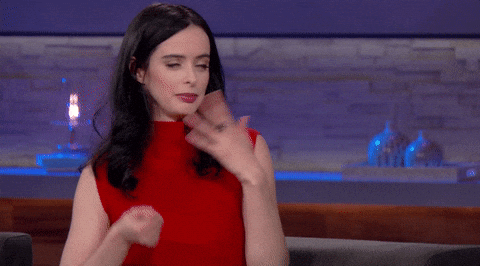 But I know with each Live I'll get better – and each time I'll be reaching my audience directly, showing my face, letting them know what I'm about and hopefully educating/inspiring them.


Meaningful interaction will be given preference over other content
Let's face it: it's easy to click "like" on a post and then continue scrolling down your newsfeed.
And while all forms of engagement are still important, I reckon that comments are going to increase in value.
Taking the time to write a proper comment on a post shows genuine engagement. It shows that the user has taken it what you've posted, thought about it and come back with a meaningful response.
A good way of doing this is through asking questions. Last week I put up a post on the Teapot Communications page asking for advice on how to run a small business when you're juggling small children – much needed given my second baby is on the way!  I received some great, meaningful comments from people and it made for some great conversations.
My advice? Start taking the time to write genuine comments on other business pages. Chances are, they'll do the same with your posts.
And continue to hit "publish" on posts which encourage followers to engage in a conversation with you.
Facebook Groups will continue to rise in importance – but you need to give them 100%
Groups fit right in with Facebook's focus on community engagement, and can be a fantastic tool for gaining new customers, retaining existing ones and generally increasing brand awareness.
Due to this community focus, if you're a member of a group you'll almost certainly see more posts in your news feed.
But if you want to run your own group, you've got to do it properly.
Facebook Groups require regular posting of content, ongoing interaction with members and a lot of time. If your day is already a bit packed, or you don't have the budget to appoint a community manager to help you, I wouldn't recommend starting one right now.
But definitely keep it on your task list for down the line, because they'll continue to be great for marketing and community.
Paid Facebook advertising is pretty much a given – and it will get more expensive
This has been on the cards for a while – organic reach for business pages has dropped significantly in the last 12 months and to get really seen and cut through the noise of allllll the other posts businesses have needed to do some paid advertising at times.
This is going to continue without a doubt.
The cost of advertising will also rise – it's been an absolute steal up until this point! But I think it will still remain quite reasonable. We'll have to see!
My take away point here: be prepared to have to spend on Facebook advertising.
Facebook is still a really important part of your overall marketing strategy – but focusing on your other "assets" is essential
Keep growing your email lists (especially with quality opt-in incentives included!) and sending out those newsletters.
Consider joining another social media platform where you can promote your business – for example, Pinterest to promote blog posts.
Keep your website updated – and put some time into learning about and working on search engine optimisation (SEO). Kate Toon has a great mini-course to get you started. It's free!
Because Facebook wants you to stay on its platform, I think it's going to stop being as significant driver of traffic to your website as it has been until now.  You need to be attracting new customers – and retaining existing ones – through means other than Facebook.
Don't put all your eggs in one basket.
As I said earlier, it's not over for small business on Facebook.
You're just going to have to really make sure you're producing high quality content which helps, educates, inspires or entertains your audience.
No more engagement bait.
And give as much attention to your other marketing avenues as you've been giving Facebook.
The news isn't a shock. Not really. But it's time to raise your game and shake things up a bit.
PS. If you'd like help from a social media pro, I know this girl who's pretty good… 😉
Find me on social media!
Check out my Facebook and Instagram pages for the latest from Teapot Communications, marketing tips and pictures of yellow teapots. (#teapottuesday. It's a thing.)