Seven inspiring working mums give advice on just how it can be done.
Kids, eh?
Cute. Messy. Hilarious. Noisy. Loving. Strong-willed (or is that just mine?)
I started Teapot Communications when Fletcher was a few months old, and really got things off the ground when he was 10 months old and started daycare two days a week.
Looking back, I'm not sure how I managed it! Fletcher has always been an outrageously bad sleeper (my mums' group would stare in horror when I told them how many times he'd woken that previous night!), and I reckon I averaged about 4-5 hours of sleep nightly in his first year.
Thankfully, at two and a half he's finally got the hang of this sleep thing  – in fact, I reckon he'll be completely sorted just in time for me to start all over again.
Because in April, there's going to be a new human in our house. And they're going to require a fair bit of my attention!
Although I'm obviously really excited about having a second baby, I've also been thinking a lot about how I'm going to manage having two small kids and running a business.
I'm a bit anxious about how I'm going to do it, but I also know it can be done. I know loads of inspiring female business owners who are successfully juggling businesses with a baby in an Ergo, toddler at their feet and a load of washing in the machine.
So I reached out for help on social media, and was delighted to get a great response across Instagram and Facebook.
Between my social media pages and my inbox, I've had SO many amazing tips that I genuinely couldn't include everything in this post! So I've picked the most common themes and messages.
(By the way, if you're ever stuck for blog post content, crowd-sourcing can be a really useful method of getting contributions!)
Ladies, here are some great tips on running a business when you have small children – as told by those in the know…
Before the baby comes, "batch it up".
I'll be honest; when I cheekily tagged the founder of Mums with Hustle, Tracy Harris, in my post I really wasn't expecting a response! But she came back with some great advice – and let's face it; Tracy is doing a damn good job at this mum of two thing!
"We batched our content so I didn't have to record podcasts or write blog posts for four months after baby number two came along!"
For me, this will mean writing blog posts or other content and creating social media posts – for both myself and my clients – ahead of time, so that once the baby is here, most of that will be covered and I won't have to worry.
Sounds like a good plan to me!
Love those lists.
Making lists is one thing I know that I'll be doing –  I LOVE a good list! And if they're colour-coded as well… *drools*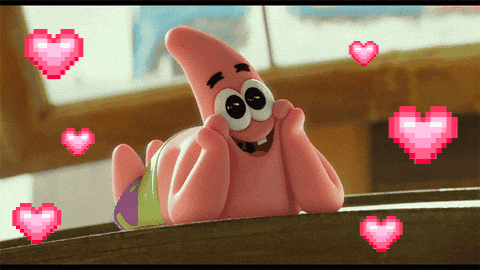 Every week I write down a list of tasks that I want to achieve and work through them Some days I smash it; other days not so much – but it all evens out in the end! 
Petria from Coco Rose Interiors also swears by lists, and has some great advice for managing expectations:
"You will never get through the whole list in a day but having it written down certainly helps to map out your day, set targets and achieve it. What doesn't get ticked off the list becomes tomorrow's target."
This is definitely something I'll be doing – I can't run my life without a list!
Be realistic about what you can get done – on both professional and personal fronts.
Another pearl of wisdom from Tracy Harris:
"I also made a vow to just focus on doing "one thing" per day that would move my business forward. Some days it was as small as sending an email, or posting to social media, other days, I would be able to make it be a huge thing like plan slides and content for an entire webinar!! I just made sure that my expectations remained in line with where I was at. That is, recovering, breastfeeding and caring for my newborn."
Word.
Petria also had some advice on the domestic side of things that I can certainly get behind:
"Accept that your house will never, ever be as clean or tidy as you want it!"
Feeling stressed about neglecting your business? Schedule some time in each day to work on it (if that's what works for you).
While some working mums are less concerned about routines etc, I know plenty who absolutely need a bit more of a schedule in their life.
My good friend Sherree from Top Teacher is one of those people – she needed to implement a proper routine for her two young boys as soon as possible after her youngest was born – and have set times to work on her business. Let me tell you; her business is thriving and she's an awesome mum to two lovely, happy boys under three. It's not easy, but scheduling makes it work for her.
The most important thing? BE KIND TO YOURSELF.
There was a common theme running through each response: "Go easy, Mama."
Don't stress, enjoy the moment, enjoy your family and don't over-exert yourself.  
"My best advice would be to be really kind to yourself as you slowly find your rhythm with having two kids… everyone's rhythm is different and you will find yours soon enough." – Helen, Little Kid Nation
"Don't be afraid to turn down work or give clients longer turnaround deadlines during this time." – Melissa, Clever Fox Marketing
"At the end of it all, if you have a rough day, know that by maintaining a passion and love for what you do with clear goals set in place you will achieve super hero status. Just be willing to accept that some days will be 'one of those days' and tomorrow is a new day." – Petria, Coco Rose Interiors
My favourite advice on this point, however is from Karlie at Techno Bird:
"Just take each day as it comes, do what you can manage/handle, don't do anything that feels too hard or too time consuming or takes you away from your little one when they need you most. And try not to fall into the "guilt trap"; meaning, if you don't do jack shit for a whole week or 2 weeks or a month etc, then so be it. Your family is your #1 priority and so is your healthy and sanity."
So there you have it.
Get prepped before the baby comes.
Make lists.
Be realistic about what you can achieve.
And be kind to yourself.
I just need to get that baby out now…
Thank you SO much to all those working mums who took the time to contribute to this post – it's so inspiring to see you all doing yo' thang out there!
If you have any advice about how to run a business with a toddler and a newborn, I'd love to hear from you!
Find me on social media!
Check out my Facebook and Instagram pages for the latest from Teapot Communications, marketing tips and pictures of yellow teapots. (#teapottuesday. It's a thing.)